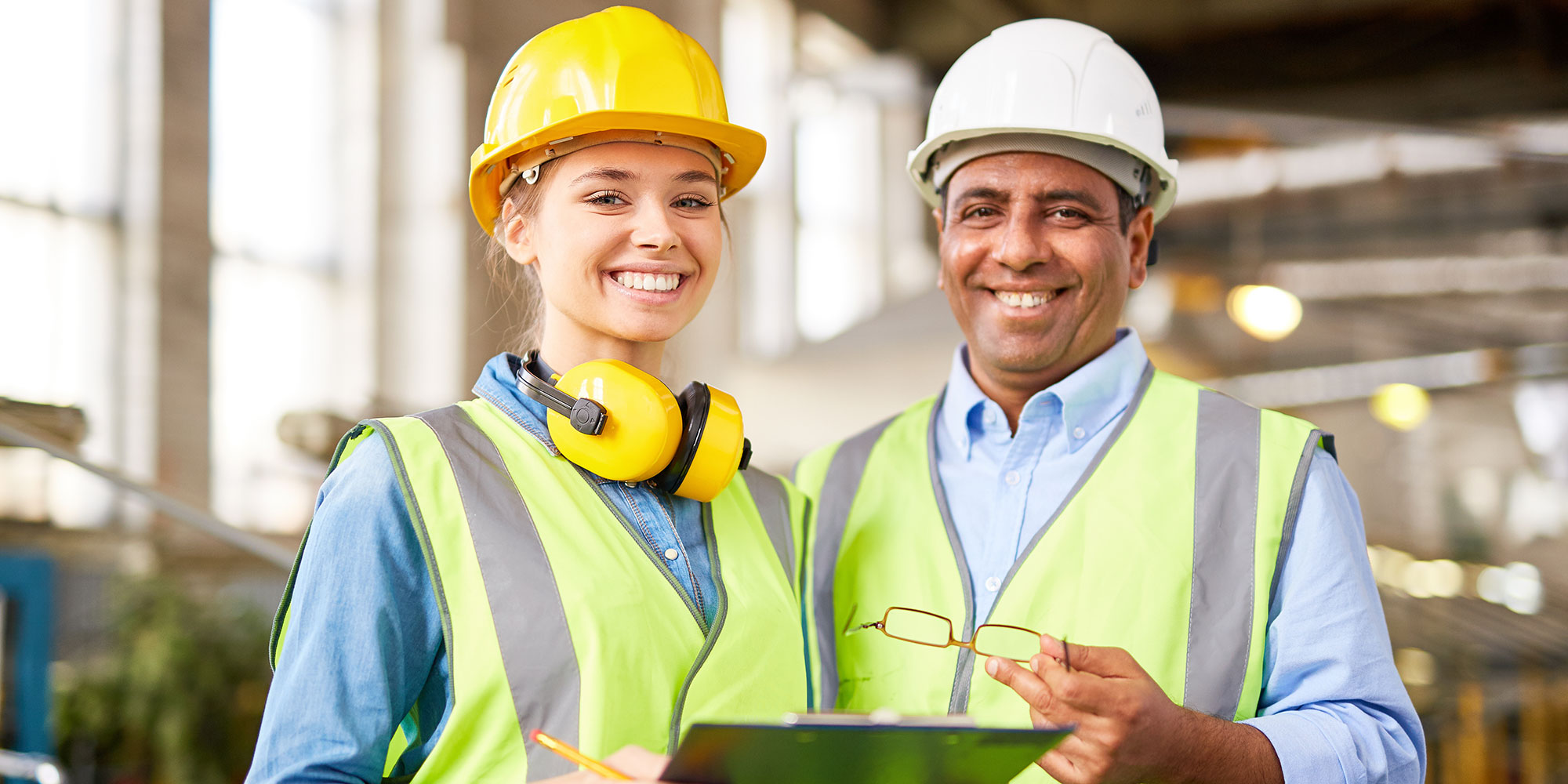 20 Jul

Implementing a Successful Company Safety Program

Safety is of the utmost importance in any workplace. As a small business owner, it's crucial to create a working environment with as few health hazards and risks for injury as possible. Your employees are your most valuable assets, and part of your plan for successful business operation should include a safety protocol designed to protect their health.
Why Workplace Safety?

The National Institute for Occupational Safety and Health reports that "the direct and indirect costs of work injuries and illnesses" around the world amount to $170 billion per year. However, the Occupational Safety and Health Administration, or OSHA, shows that employers can counteract these costs anywhere from 20 to 40 percent by designing and implementing "successful safety and health management systems."

Investing in workplace safety improves your company by:
Increasing employee engagement and dedication
Reducing the amount of work missed due to illness or injury
Lowering medical expenses
Cutting down on employee turnover and the cost of training new employees
Boosting brand image
Minimizing on-the-job stress
Ensuring compliance with OSHA regulations
These benefits continue to pay off over time in the form of greater productivity and lower business costs. Healthy employees can concentrate better and turn out work of higher quality, and paying less for medical expenses results in a net gain across the board.
Implementing a Successful Safety Program
The workplace safety program that you design must be tailored to the unique hazards involved in your particular industry. From grocery stores to gas companies, every employee faces different risks when they arrive on the job. Addressing these risks is a multistep process that requires time, attention to detail and a willingness to learn.
1. Get Everyone on Board
Any good plan starts with cooperation between management and staff. Call together the executives and employees to discuss current workplace conditions and introduce the idea of a comprehensive safety plan. Make sure that everyone understands what you want to do and why it's important. Give employees a chance to voice their concerns, and make note of any points that need to be included in your plan. Keeping communication open from the beginning is vital if you want to maintain a consistent standard of safety within the company.
2. Identify Health and Safety Hazards
During the initial meeting, assign a supervisor and a team to the task of analyzing known and potential hazards within the workplace. Put together a list of questions to guide the analysis, including:
Does the layout of the workplace put employees in danger?
What kinds of machinery are employees working with?
How can misuse of machines and equipment create dangerous situations?
What specific risks does the staff face on a daily basis?
Do current working conditions threaten the health and safety of employees in any way?
The answers to these questions provide the basics of what your safety plan needs to cover. As your team performs their analysis, other issues will come up that require additional consideration.
3. Understand OSHA Rules
As part of the U.S. Department of Labor, OSHA requires employers to comply with a set of standards that governs safety in a variety of industries. The OSHA website includes detailed information about all the laws and regulations that pertain to your particular business. Review these regulations thoroughly as part of your assessment so that you know exactly what to address when designing your safety plan.
If you find the list overwhelming, use the samples and eTools that OSHA provides to help guide program development. These include examples of plans to protect against falls, prevent the spread of pathogens and improve hazard communications. The eTools break plans down into steps, making it much easier to ensure that no essential points are missed.
4. Create Your Program
Putting together a safety protocol for your entire company requires a dedicated team with a supervisor committed to the highest possible standards. Every job needs to have its own set of rules and precautions to prevent situations that could result in accidents, illnesses, injuries or death. Emergency situations must also be taken into account and addressed with specific procedures.
Post the completed program where it can be seen by all employees, and include rules for enforcement of all parts of the program. Remind everyone that it's important for them to come to you if they witness any dangerous conditions.
5. Implement Comprehensive Training
To design a helpful training program, determine which parts of your safety protocol are already standard procedures and which need to be taught. Design your program in a way that shows employees how to apply the standards to their specific roles in the company. This eliminates potential confusion by providing guidance for implementing new safety rules.
Training should be scheduled in advance and conducted on a consistent schedule. Once training is complete, continue to meet with staff members and managers on a regular basis to go over the program and address any questions or concerns.
6. Stay Alert
Annual analysis of your safety program is the best way to gauge its effectiveness. Sticking to safety guidelines and OSHA standards requires this kind of periodic checking. Focus your reassessment on the success of the training program, and take note of any developments that may require a change in the overall safety plan. Introducing new equipment, different materials or a change in procedures could come with new risks, and it's essential for provisions to be made to address these potential issues.\
Staffing for your Team's Safety Programs
Creating a workplace safety plan isn't just about complying with standards or reducing the costs associated with illness and injury. By putting in the time to make your company a better place to work, you show employees that you care about their well-being and want them to be safe and happy. Whether you're designing a program for your engineering firm, construction company or public utility provider, The Griffin Groupe can connect you with certified subject matter experts, including Certified Safety Professionals, Certified Hazardous Materials Managers and Certified Professional Environmental Auditors, on a contract basis to assist with implementing more complex safety programs and auditing your existing processes. Call us at 855-WE-STAFF to find out more.